So, I closed
the store
 for just about 2 weeks because my brother and his family came to visit us for the first time since they moved to Canada. When all came back to normal (what is normal around here?), friends, family, virtual friends (we all have them), and even some customers, asked me to share some pictures..... well some even said.. 
"I think you have an imaginary brother who you think came to visit you because of all the non sense you share, pictures of him are no where to be seen"  gasp!!!
He is real, he was here with his wife and daughter, we went to the beach, Disney, shopping, etc...
Ok, more showing, less talking.
Notice he has a camera on his hand....... 
This is what he got...... (yes, my ninja pose, and yes, I take pics with sunglasses on)
We did this back and forth, every time I picked up my camera......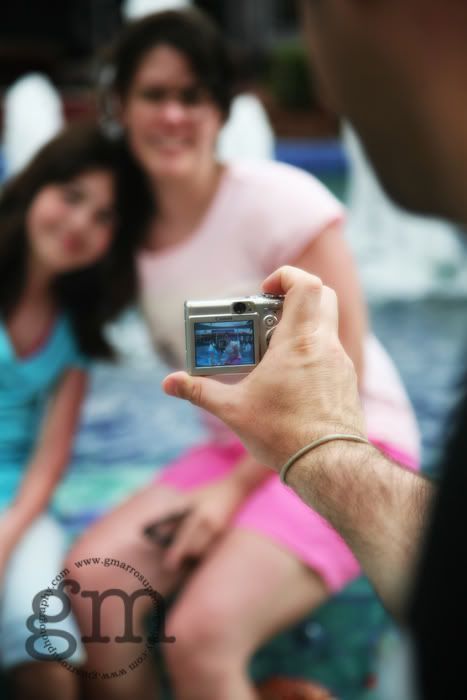 Ok, enough of that...... Here are some fun pics, the rest you can see
here
"No dancing around in the roller coaster"...... said Oli ....and she didn't, she just lost her cool.
My sweet nice....

I hope everyone is having a nice weekend. 
~G