Monday, May 12, 2008
Thanks everyone who sent me a picture I LOVE them all. Here they are... all of them. I thought I was going to get a crazy amount of them, but I guess not everyone wants free stuff...he he he
Looking at these pictures was so much fun. Some people sent me more than one but I couldn't leave the out so I made a little collage so they wouldn't miss a chance. 
One of the is called "perfection" can you guess???
I got a cute beach baby with a funk strap cloned on to a boogie board. Even a turtle all funked up!!! There is even My Funky Camera outside of the White House, in the Green Room, and with President Reagan!!!!!
There is an abstract pic, silly kids, a professional girl too, and a dalmatian photog!!!
Can you guess who has a paper camera strap????
Vote and send all your friends to vote. 
1st place a camera strap of your choice.
2nd and 3rd place a wristlet that is not available in the store.....no one will have it.
PICTURE #1


PICTURE #2


PICTURE #3



PICTURE #4



PICTURE #5



PICTURE #6




PICTURE #7



PICTURE #8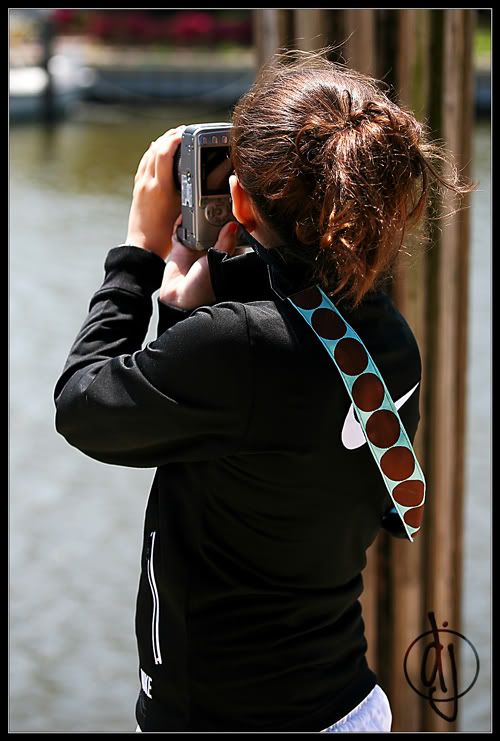 PICTURE #9




PICTURE #10

LAST DAY TO VOTE IS MAY 19TH
THANK YOU!!!!

Posted by

My Funky Camera
at 7:08 PM
5 comments
Links to this post


Saturday, May 3, 2008
Do you want a free
camera strap
or a
wristlet
? Send me a picture of your
My Funky Camera
strap. Be creative, make it fun. We'll vote right here on the blog and you can be one of the 3 winners. The only rule is that at least one
My Funky camera
strap has to be in the picture. 
If you don't have one, hack a picture from the store and use it in your picture or print it out and include it in your picture.
Deadline is Sunday May 11th...... Mother's day!!!!
Look at what you could win......
Send your picture to myfunkycamera@aol.com
Remember, deadline is Mother's day.
Have a great weekend!
G
Posted by

My Funky Camera
at 7:02 PM
4 comments
Links to this post