The girls chit chat about all kinds of randomness with Daddy. Oli puts on the Chicken Little costume and does a little dance. They eat breakfast while they watch themselves chew on the monitor, sometimes forgetting that Daddy is really watching.
But comes the time when they want to touch him and they say things like, " I wish you could just come out of the computer" Or Oli would say "Can I just get in the computer and go with you? It breaks my heart, but what can you do? I'm keeping up with the latest in communication. Big shout out to SKYPE!! We got a little Wi-Fi phone that works at IKEA too!!! (you never know, when you are at IKEA and you may need to talk to Daddy right?) Logitech for the best webcam in the world! And of course Windows Live Messenger HUGE THANKS!!!!!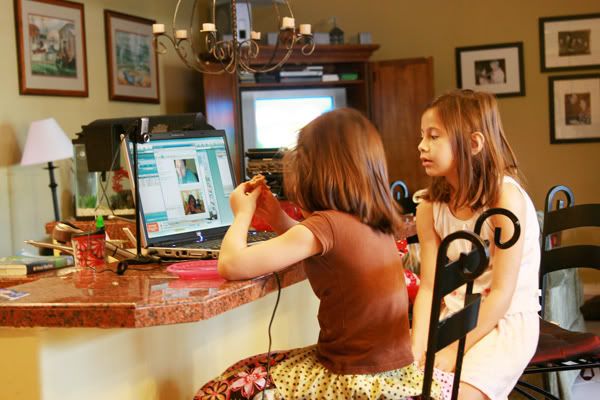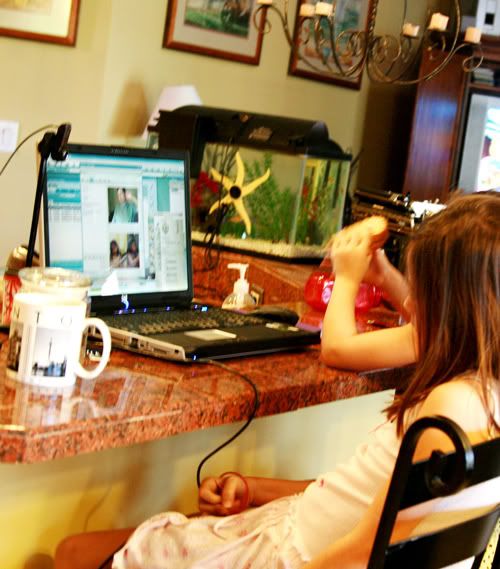 And the video made decades ago.....
Who would have thought that I would think about now.
I've received so many sweet emails from everywhere, and they mean so much to us. Some of them where from Moms whose Husbands are also deployed. Thanks everyone!! I want to share a blog from one of them. We have so much in common. Most of us feel the same way. Most negative feelings come and go. You just have to tell yourself "this too, will pass. Tomorrow may be better"
~G