I have to start this post with something that happened back in December 2006. We all get together and my Sister decides to tell us that she's getting married in August. (Remember the Wedding that we all went to in California??) After all the congratulations, hugs and "finally"...yes some people said...finally!!!! ..she tells me...with a straight face...."You need to lose 50 lbs, you have 8 months". Keep in mind it's December, and we are eating tamales and refried beans. Sure!, I thought to myself, I can do that. I saw some short clips on a TV show called Bridezilla and how some of those women really lose their cool on National TV when things don't go their way, I was concerned. I have to admit I didn't go home ready to shed some pounds. Then the phone started ringing with her asking me how I was doing and sneaking the big question....have lost any weight yet? ..... After the Chicago trip I thought..."I better figure this one out" Long story short...I did it, I lost all the weight, and I could not have done it without her continued support....calling me asking me "so?? how many pounds so far??? You have ...this many...weeks now!!" For that, I thank her. Was it motivation or fear of her losing her cool?... I don't know, but 50 lbs lighter, it doesn't really matter.
Now after being miserable not eating tortillas, tostadas, chips, bread of any kind, pasta, anything with sugar, coke, fried food, etc......the list can go on..... I had to make a cake for my Husband's birthday. It had to be Chocolate.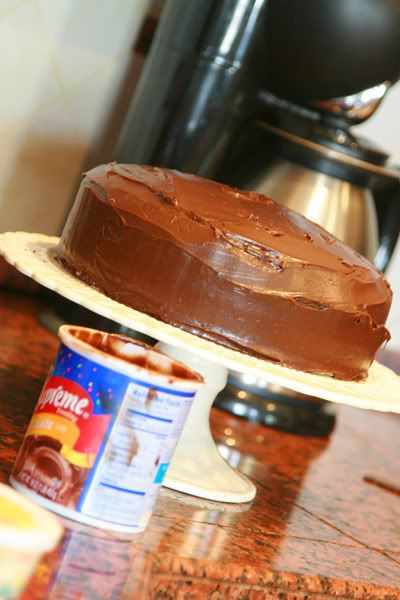 Do you have any idea how hard it was for me to NOT use my finger to clean that container of chocolate frosting???? Should I? Shouldn't I ?? No I didn't do it. I figure if I'm going cheat, I'm going to have a piece, that would be my treat for the day.
I can't finish this post by showing the final cake picture with the sprinkles on top. No candles because they would melt by the time we finish lighting them up...ha!!!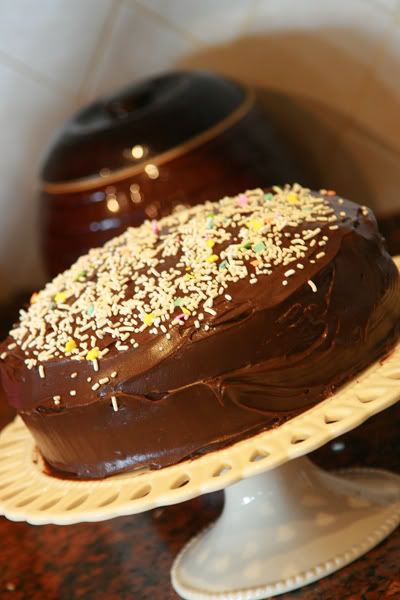 Now you may wonder...50lbs?? I'm not going to torture you with some before and after pictures...I still have some pride left....But I have to show you something else.
According to H&M in their dressing room section, you can make your own body model. Interesting uh??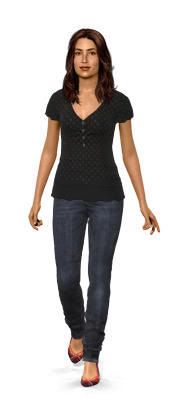 Until Next time!!!!
G.